Domashny Ochag: Your Intriguing Travel Companion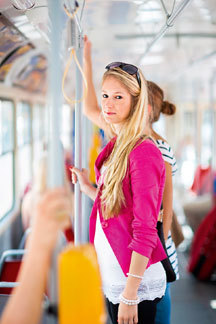 Domashny Ochag magazine and PTV (Pervoye populyarnoye televideniye: First Popular Television) present a joint project that St. Petersburg residents will see in the 1,100 buses, trams, trolleybuses and taxi buses equipped with PTV monitors.
Whether on their way to work, school, home or to visit friends, local residents will see the magazine's experts provide useful tips on a variety of subjects: fashion and beauty, home and interior design, and health and fitness.
The project airs a new series every two weeks.