Popular Mechanics at IConvention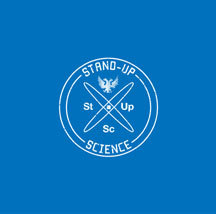 Popular Mechanics magazine serves as media partner to the "Scientific Battles" to be held on Dec. 5 at the Bauman Community Center as part of the IConvention — the Russian Innovation Convention for Youth.
These are the first-ever "Scientific Battles" for college students and young scientists. To compete, each participant must describe their project as boldly and succinctly as possible within the brief allotted time and using language that a lay listener could understand. More importantly, they should present their project so that it would be interesting to read about in a magazine. Popular Mechanics magazine will publish the winning project in a future issue.
As media partner, the Popular Mechanics logo appeared on all event-related products and also on the official IConvention site.
The Russian Innovation Convention for Youth is an annual national event geared toward future professionals that brings together approximately 1,000 young innovators and their projects.