Robb Report Russia in December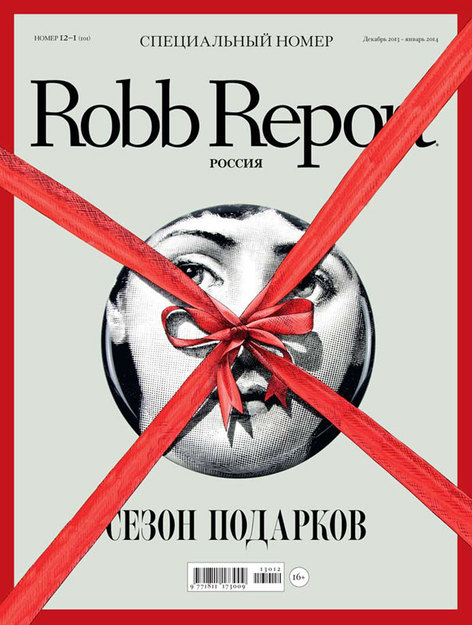 Robb Report Russia presents a special December issue devoted to gifts for Christmas and the New Year. In keeping with tradition, the magazine's experts selected unusual items that can surprise even the most sophisticated individuals.
This year's short list of the best gifts includes unique watches, new generation smart phones, precious creations from famous jewelry brands, a concept car, a handmade custom bicycle, saddlebags for a very unusual use, furniture and art objects as well as miniature buildings, perfumes made "to measure" and Christmas sweets in unusual flavors and designs.
Also in this issue: a review of the best hotels in Hong Kong, Mexico, Italy, Switzerland and Singapore, new jewelry and watch creations, perfumes and innovative beauty industry products. In the regular First Person column, Robb Report experts sail the flagship Ferretti 960 yacht, test drive the Rolls-Royce Wraith and the Volkswagon Phaeton, visit the Jaquet Droz exhibition, the Saut Hermes equestrian jumping competition and study the market for African art.