Harper's Bazaar in December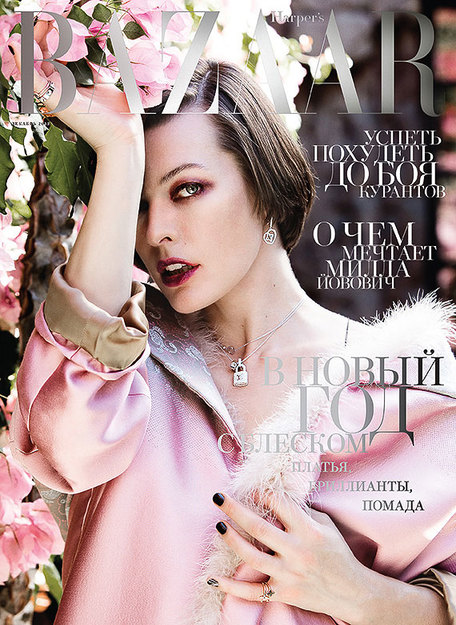 Actress Milla Jovovich appears on the cover of Harper's Bazaar in December. In this issue:
Angel M: Milla Jovovich on age, music and dreams;
Changing reality: arresting images from cruise collections;
Master Mall GUM: Russia's main department store celebrates its 120th birthday;
Mind games: Dior Joaillerie creative director Victoire de Castellane, who has held her job for 15 years, talks about the evolution of jewelry;
Head in the clouds: Artist Berndnaut Smilde teamed up with designers for in a collaborative project;
One-woman show: Actress Anna Chipovskaya talks about herself and art house and theater trends;
Smile: the most striking images of the past 30 years from the Moschino archival collections;
Neoclassic: the 85th birthday of Salvatore Ferragamo;
Fairy tales of the world: See how Brunnhilde and The Swan Princess would have looked in this season's outfits;
Marina Abramovich: the artist and her new project: the Marina Abramovich Institute;
Grabbing the reins: the Harper's Bazaar horoscope for the Year of the Horse;
Charity Bazaar: a good deeds progress report;
Flash: the hottest parties according to Harper's Bazaar.
The December issue went on sale and the iPad version became available in the App Store on November 19.
Harper's Bazaar – fashion without rules!