The 100th issue of Robb Report Russia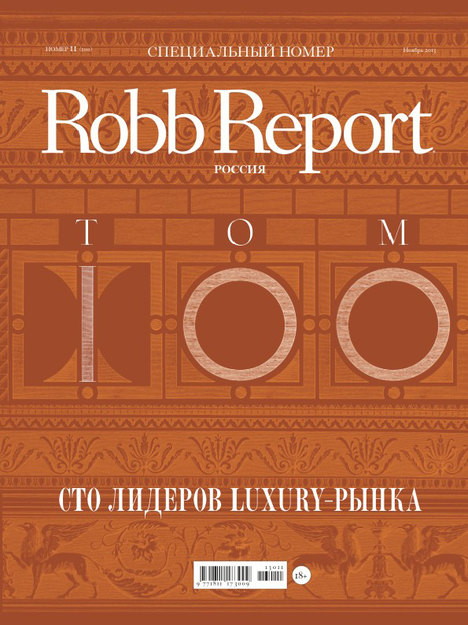 November marks the 100th issue of the Robb Report Russia magazine. Over the nearly 10 years of its existence, the magazine has grown beyond its early incarnation as a clone of its U.S. antecedent and gone from simply offering a glossy catalogue-style listing of Russia's luxury lifestyles to become a source of expert opinions. One thing has remained unchanged: The magazine continues to examine material culture by focusing on unique, rare and sometimes even inaccessible goods and services while leaving people out of the picture.
For the 100th issue, Robb Report Russia editors compiled under one cover 100 leading company owners and founders, CEOs and visionaries of business – in short, the people whom the magazine considers pioneers in the luxury industry. In their interviews, the subjects reveal some of the secrets of their personal and business success, their business principles and their opinions about the global market.
The 100th issue of Robb Report Russia is no guidebook to the beset brands and major players in the luxury market. This issue acquaints readers with the people who define the look of today's luxury industry and how it will change in the future.