Derk Sauer Leaves Sanoma Independent Media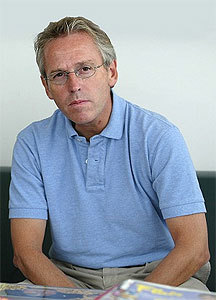 Sanoma Independent Media publishing house founder and Chairman of the Board Derk Sauer announces his departure.
"After almost 25 years of work, the time has come to say goodbye to SIM," Derk Sauer said. "Now, I am focused on new projects. As the founder of Independent Media, I am extremely proud to see what the company has achieved, and I am confident that Sanoma Independent Media will have a bright future. I would like to thank Sanoma for its support and the SIM staff for the inspiration and dedication they have shown all these years."
"I would like to thank Derk Sauer for his outstanding contribution to the development of the SIM portfolio and for the support that he constantly rendered to my colleagues and to me personally when I joined the company," said Sanoma Independent Media publishing house CEO Jean-Emmanuel de Witte. "Derk leaves behind a superb and very experienced management team that is equipped to take the company to the next stage of its successful development in Russia. We wish Derk all the best in his future endeavors".