Harper's Bazaar Advertising Campaign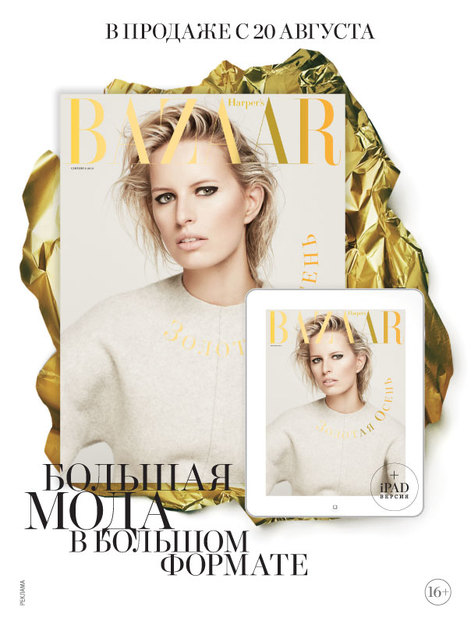 Harper's Bazaar magazine conducted a large-scale advertising campaign in support of the September issue that, according to tradition, was released in large format. The issue is devoted to the main trends of the new season as seen on the catwalks of Milan, Paris, London and New York.
The September issue of Harper's Bazaar is traditionally released in large format so that readers can fully enjoy the main trends of the season. With its coffee table book design and special paper, the September issue of Harper's Bazaar is not just a collector's edition — it is a veritable "bible of fashion."
A large-scale advertising campaign ran from August 15 through September 10 to support the release of the special issue. It included TV and radio commercials, Internet banners and announcements and printed advertising modules promoting the magazine's image. Priority displays were also placed in all Moscow hypermarkets and supermarkets.
This media strategy aims to increase market share and expand the magazine's readership.