Harper's Bazaar in July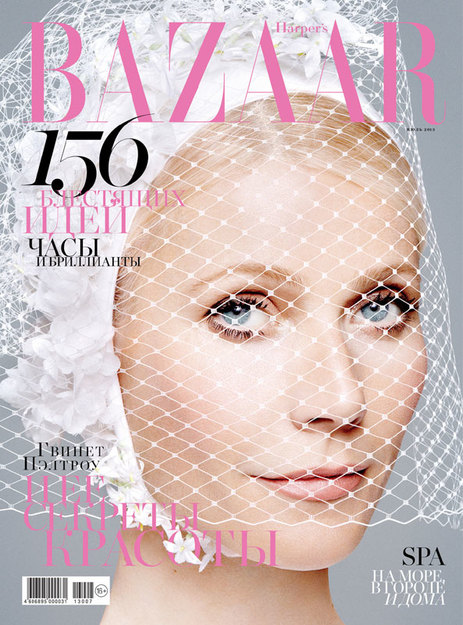 The cover of the July issue of Harper's Bazaar features actress Gwyneth Paltrow wearing a hat and veil by Dior Haute Couture. Inside, readers will find:
Star Trek: the new life of Gwyneth Paltrow;
Aromatic memories: the story behind the appearance of legendary fragrance Chanel No. 5.
Golden foot: football player Messi as seen through the lens of Domenico Dolce;
Fall sonata: nostalgia for 1950s elegance in 2013 pre-fall collections;
Wonder of the world: Svetlana Khodchenkova on her role in the film "The Wolverine" and on Hugh Jackman and Colin Firth;
Princess Lei: the creator of LeiVanKash jewelry talks about her brand's origins;
Details: the top accessories of the month, the main buys of summer and the mysteries of Parisian jewelry;
The best spas and hotels in Europe, Asia and the United States;
A guide to cultural events in July and this summer's hottest parties and openings according to Harper's Bazaar.
Harper's Bazaar — fashion without rules!
The July issue goes on sale June 25. The iPad version will be available in the App Store starting July 2.