Harper's Bazaar Art at "Face and Soul" Exhibition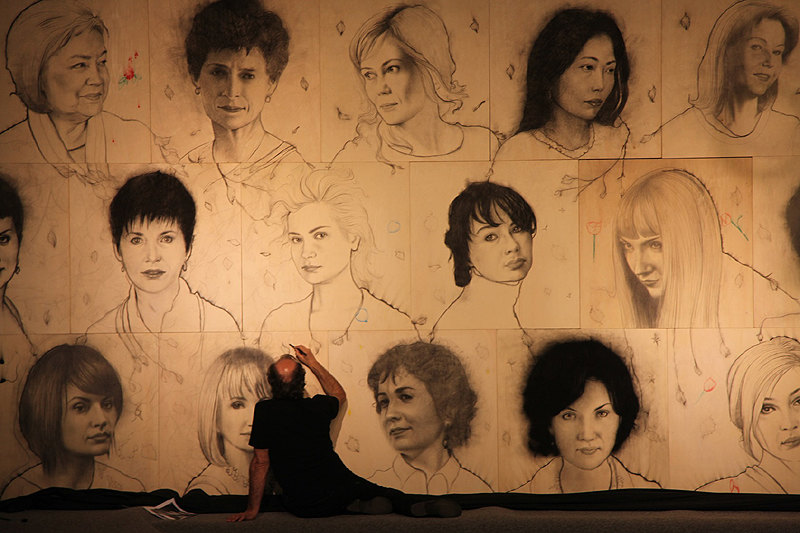 Harper's Bazaar Art, a new magazine about art, fashion and lifestyle, will serve as the informational partner to the "Face and Soul" exhibition presented by the K35 art gallery and the Italian Institute of Culture in Moscow.
Two years in the making, the "Face and Soul" art project is an artistic study of Russian society's "better half" through the prism of European cultural and artistic traditions. Visitors will find more than 1,000 photographs of the Russian women who took part in the project as well as large installations of 48 portraits of women by Omar Galliani — works that are recognized as classics of contemporary Italian art.
Omar Galliani is often referred to as the "Leonardo of our day" in Italy for his adherence to Renaissance traditions and his outstanding mastery of old-world techniques. Each of his portraits captures not only the outer appearance of his subject, but reflects the nature of her soul and the story of her life.
An art catalog was presented during the official opening of the exhibition that explains the history of the project and the people who inspired the artist.
The exhibition will be held at the State Historical Museum from May 22 to June 9.
As informational partner, the Harper's Bazaar Art logo was displayed on all printed products, the Art and Soul project catalog, the K35 gallery website, the official faceandsoul.ru project site and on video commercials announcing the exhibition.