Harper's Bazaar in June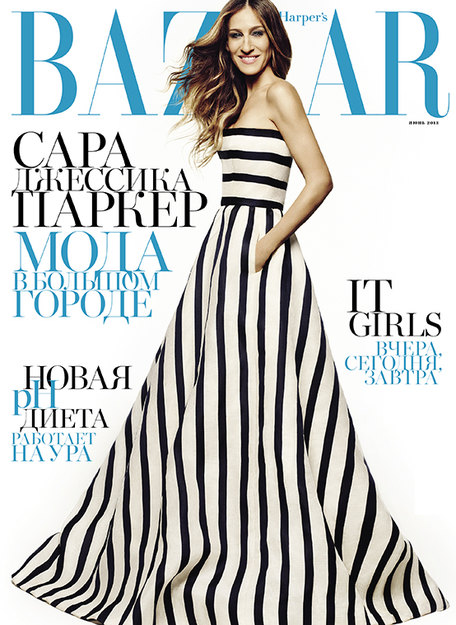 Actress Sarah Jessica Parker in an Oscar de la Renta dress graces the cover of the June issue of Harper's Bazaar magazine. The June issue includes:
Fashion in the city: Sarah Jessica Parker changes plans and priorities;
A sea of temptation: Cindy Crawford models the sexiest looks for summer;
Higher and higher: Scottish designer Christopher Kane is a new star in the world of fashion;
White magic: foam white — the hottest color for the summer wardrobe;
As good as a miracle: the new alkaline diet is a big success;
Been there, done that: 1990s-style swimsuits and accessories;
Tell all: Club 418 founders Irina Kudrina and Nadezhda Obolentseva talk about the club's closing;
Analyze this: the difference between Alexa Chung and Bianca Jagger;
The best hotels in Europe, Asia and the United States;
A guide to cultural events in June and the hottest parties of the season according to Harper's Bazaar.
Harper's Bazaar — fashion without rules!
The June issue went on sale May 21, and the iPad version will be available in the App Store beginning May 28.