Harper's Bazaar in April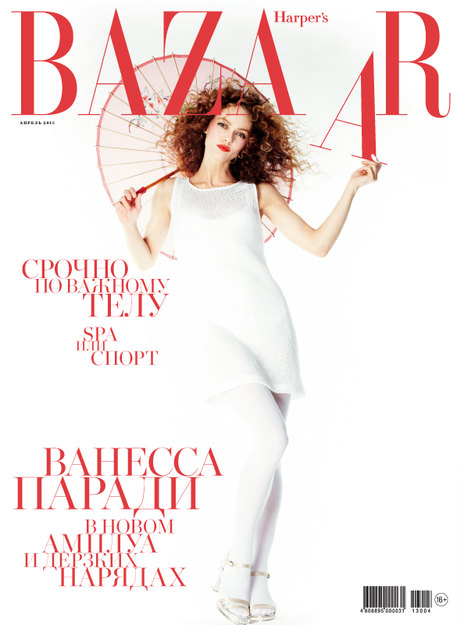 Actress, singer and model Vanessa Paradis wearing a Chanel dress and sandals appears on the cover of the April issue of Harper's Bazaar. Inside readers will find:
The hottest ideas of spring. Goodbye to gray days!
East of Eden: the new life of actress and singer and muse of Karl Lagerfeld, Vanessa Paradis.
Walking on air: a book on the Roger Vivier story.
They took Moscow: nine young women who have set out to transform the capital.
Palace coup: the best looks from the summer collections of the interiors of Blenheim Palace and the top footwear hits from the podiums of Paris, Milan, New York and London.
Risk, imagine and amaze: Oleg Menshikov in the Yermolova Theater.
Pop art: black, white and red — enough for a masterpiece.
All that glitters: the best 1920s-style bling.
Premiere of Pat Hobby: an unpublished story of F. Scott Fitzgerald.
The print issue was released for sale on March 26, and the iPad version becomes available in the App Store on March 29.
Harper's Bazaar – fashion without rules!