Domashny Ochag in April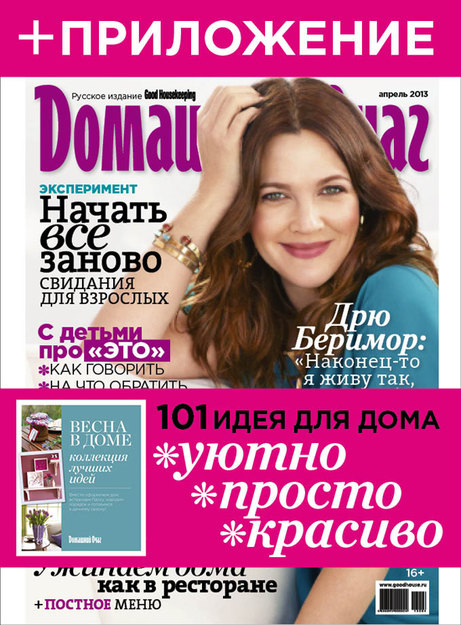 The April issue of Domashny Ochag magazine will be released with a "Spring in the Home" supplement featuring a collection of the best ideas for the home.
Also in the new issue:
Eight spring fashion trends;
Results of the Anti-Aging awards: the best cosmetic products of the year;
Restaurant-style dinners at home;
A menu for the fast;
How to speak about "it" with kids: what to focus on;
Starting over: dating for adults.
Readers will find all this and much more interesting and useful information in the April issue of Domashny Ochag magazine, to be released for sale on March 19.
An advertising campaign in support of the April issue of the magazine will run on the TNT, Kukhnia (Kitchen) TV and TLS television channels, on the Dacha and Love radio stations and in the Cosmopolitan, Moi Krokha i Ya, Story, Psychologies, Domoi and National Geographic Russia publications.