Harper's Bazaar: Make Way for Spring!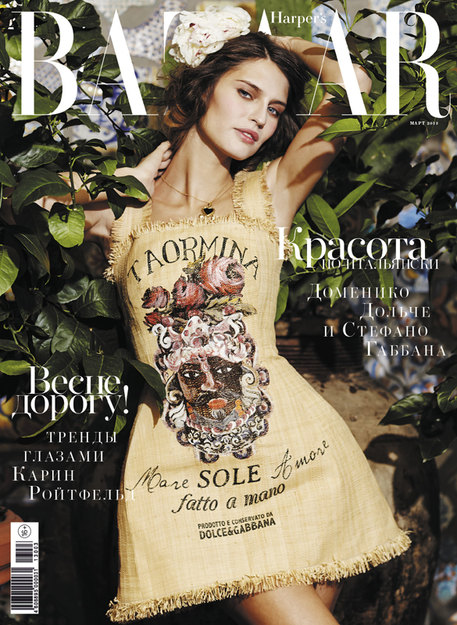 Model Bianca Balti sports a dress and accessories from Dolce & Gabbana on the March cover of Harper's Bazaar. In this issue:
Make way for spring! The main trends of spring according to Carine Roitfeld.
Beauty Italian-style: Bianca Balti as the muze of the Dolce & Gabbana duet.
Back to the future: Images of Verushka from the film Fotouvelichenie (Photo Enlargement) are still valid today: Audrey Hepburn in the lens of Richard Avedon; the first Raf Simons collection for Dior.
Ode to madness: the life of Salvador Dali.
Jil Sander returns to the company bearing her name and Pierre-Alexis Dumas talks about the family business and the future of the Hermes house of fashion.
Four seasons: Tory Burch apartments in Manhattan.
Starting over: young women who made a fresh start in life.
Black and white: how to combine the two main colors of the season.
Summer plans: the best resorts, hotels and spas in Europe and Asia.
Guide to cultural events in March and the hottest parties of the season according to Harper's Bazaar.
Harper's Bazaar – fashion without rules!