Popular Mechanics App for iPhone among Top 10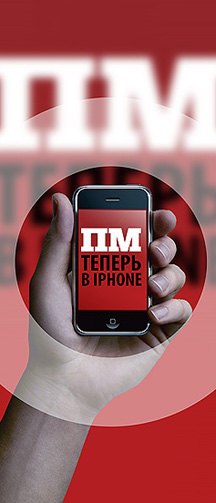 In late June 2010, Popular Mechanics magazine became the first Russian publication in the popular scientific niche to launch a mobile application for the iPhone. According to the App Store, the application has attained several leading benchmarks already:
It is ranked among the ten most popular news applications in the App Store, along with such media outlets as Kommersant, RIA-Novosti and the BBC;
The total number of downloads has surpassed 27,000;
Approximately 100 people install the app on their iPhones each day;
The audience for the application is growing by 25 percent per month.
The options available with the application are continually expanding. Users can now:
Read constantly updated feeds of popular science news;
Actively participate in discussions and debates;
Access the complete archives of the magazine;
View unique photos and illustrations;
Access the video library;
Buy the latest issue of the magazine;
Enjoy convenient navigation and headings and a colorful design;
Download material for offline viewing.
The application receives strong promotional support in Popular Mechanics magazine, on the web sites www.popmech.ru (with banners, news updates, etc.) and www.vedomosti.ru and other resources.