"Popular Lectures" Big Success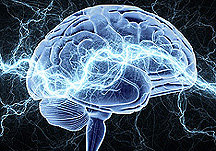 On November 22, "The Science of the Mind: the Most Important Achievements of 2010" was held as the final lecture in the "Popular Lectures" series for 2010. Alexander Kaplan – psychophysiologist, professor and head of the group studying the human brain at the Biology Department of the Lomonosov Moscow State University – presented the 2010 research results in the field of brain physiology and discussed the possible discoveries they could lead to in the future.
The administration of the 35 мм Movie Theater – the venue for the event – requested that the start of the lecture be delayed for 20 minutes: so many people wanted to attend that the theater's two cashiers could not keep pace with the demand.