Esquire Presents Illustrated "Rules of Life" Book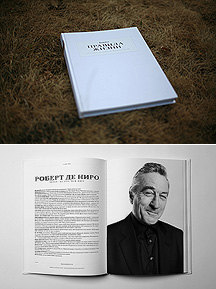 In 2010, Esquire magazine celebrates the five-year anniversary of its Russian edition. In honor of the event and with the support of general partner Dewer's whiskey, the illustrated book "Rules of Life" was released on August 10. The volume includes the 100 best interviews published in the column by the same name, featuring such people as Jack Nicholson, Boris Akunin, George Clooney, Salman Rushdie, Dustin Hoffman, Jim Jarmusch, Quentin Tarantino and Sergei Yursky.
The collection brings together conversations with prominent actors, directors, writers and athletes and includes fragments and details from the interviews that were not part of the original version.
The book was published by United Press publishers.