Charitable Campaign from Popular Mechanics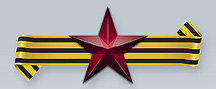 In May, Popular Mechanics and the Dobroye Delo (Good Deed) Foundation conducted a charity campaign to benefit the central figures of the 65th anniversary of the World War II victory – the veterans whose numbers are gradually decreasing, and who need assistance and support more than anyone else.
The magazine celebrated the 65th anniversary of the victory by contributing one ruble to veterans' causes for every copy of the May issue sold. Owing to the large number of Popular Mechanics readers, the sum collected will pay for spa treatments for Vladimir Yakovlevich Shcherbinin (born 1924), Natalya Dmitriyevna Shcherbinina (born 1927), Varvara Ivanovna Zuikova (born 1926) and Olga Leonidovna Gurtova (born 1929). Also, Nadyezhda Kirillovna Nedugova (born 1922) was given a wheelchair, and Sofia Stanislavovna Kuleshova (born 1926) received a new refrigerator.