Harper's Bazaar at Film "Don't Look Back"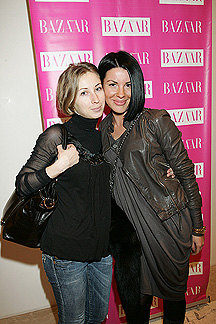 Harper's Bazaar magazine invited its business partners to a pre-premiere screening of the French film "Don't Look Back" (Ne te retourne pas).
Harper's Bazaar invited guests to the legendary and newly reopened Pioneer movie theater on Kutusovsky Prospekt to be the first to see the film – an entry in the 62nd annual Cannes Film Festival. "Don't Look Back" is a film by French director Marina de Van, previously the screenwriter for films by Francois Ozon.
The evening's guests could discuss the complex psychological situation faced by the film's main heroines – played by Sophie Marceau and Monica Belluci – over a glass of champagne at the Peony, the theater's conceptual café. The Luxor company acted as partner to the screening.