Esquire at American Film Festival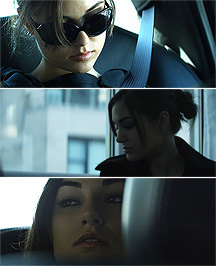 Esquire magazine presents "The Girlfriend Experience," a new film by Steve Soderbergh, at the Fourth American Film Festival, which is being held in Moscow at the Formula Kino Europa theater from October 7 to 14. "Porno queen" Sasha Grey plays the main role.
This year, the 2009 American Film Festival will consist of three parts - premier showings, as well as the best independent and documentary movies from the current American film scene.