Popular Mechanics Supports Talented Youth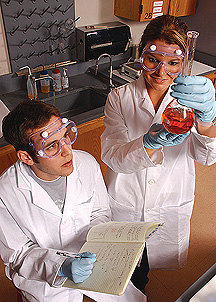 Popular Mechanics magazine continues its generous tradition of supporting scientific and technical contests for creative youth. This time, the magazine acted as partner to the Fourth All-Russia Contest of Scientific-Technical Projects titled "The Technology of Increased Effectiveness in Manufacturing and Life." The contest, organized by the Siemens company, is open to high school upperclassmen as well as trade school freshmen and sophomores.
Projects can address the search for the most optimal approaches to effectively organizing systems for information storage and processing, improvements to technical manufacturing equipment, the effective use of resources within municipal territories, the use of energy-saving technologies, and so on.
The contest began on September 1 and will include two stages - regional semifinals and federal finals. The semifinals winner will receive 110,000 rubles ($3,600) and the winner of the finals will take home 350,000 rubles ($11,500).