Robb Report Russia: Best of the Best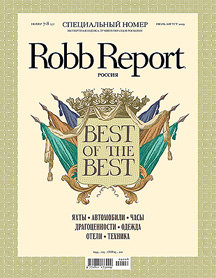 Per tradition, the collectible summer issue of Robb Report Russia singles out the best brands, products and projects in the luxury market, including the following:
Convertibles, off-road vehicles, sports coupes and sedans for summer trips.
Complex and collectible – innovative men's watches and watches for formal attire.
Suits, shirts, hosiery and shoes, as well as luggage and suitcases.
Unique jewelry for all occasions.
Also in this issue – the best yachts, hotels and home electronics.