Popular Mechanics at Rusnanotech '08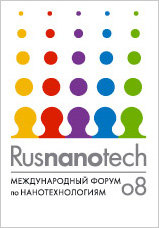 Rusnanotech '08, the first international forum devoted to nanotechnology, was held in Moscow on December 3 to 5. Popular Mechanics, which has often written about new inventions in the nanotechnology field, acted as the official informational partner to the event.
Members of the Russian government, leading Russian and foreign scientists and business representatives took part in the forum. More than 7,000 people participated during the three days of the event, and more than 3,300 people attended the exhibition on cutting edge nanotechnology that was held concurrently with the forum.
As part of its partnership, the Popular Mechanics logo was displayed on advertising materials announcing Rusnanotech '08. The magazine had a stand at the Expocenter where the main event was held, and many visitors to the stand purchased the December issue.