Musical Evening in "Esquire Apartment"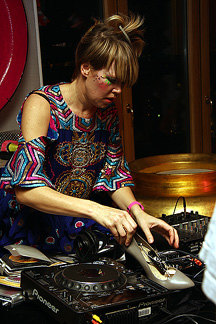 After hosting two cinema parties in the "Esquire Apartment," project organizers decided to entertain their guests with a special musical program, which took place on November 26.
The evening got off to a great start with Danish group WhoMadeWho playing their ironic and light-hearted compositions. The group's unique style was an excellent complement to the Apartment's eclectic interior. The evening's headliners were Chicks on Speed from the U.S. The girl-group gave a full-on stage performance, combining live instrumentals, DJ licks, wild costumes and boundless energy.
The evening came to a stylish close with coffee and desserts from Davidoff, served in a high contrast Black & White motif.