Domashny Ochag at the Taste of Life Festival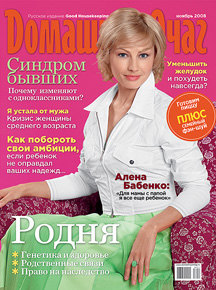 Domashny Ochag and Vkusno and Polezno magazines will participate in the annual Taste of Life Festival to be held October 31 – November 3, 2008 at the Winzavod Contemporary Art Center in Moscow.
Taste of Life is an annual "festival of taste" for those who value elite alcoholic and non-alcoholic beverages, refined foods from different peoples of the world, gourmet products from different countries, stylish accessories, travel, interior design, antique mechanical devices and much more.
Domashny Ochag will present its November issue at the festival and hold master classes on decoupage, gift wrapping and unique ways to tie neck scarves. The magazine staff will also tell visitors how to create interesting hand-made knickknacks for the home.