Good Housekeeping Festival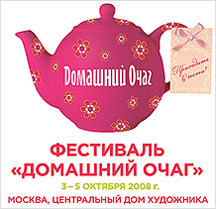 The festival "Good Housekeeping" will take place in the Central House of Artists on 3-5 October. All the information about the event is published at fest.goodhouse.ru.
The site will publish photo reports, releases and news. The visitors can also download the participation application form, presentations and the magazine's media kit. The information is constantly updating and new interesting partners and participants keep joining the festival team as the preparation work goes on.
Good Housekeeping invites its readers to the festival and keeps them updated on the events schedule.