Cosmopolitan On The Screens Of Route TV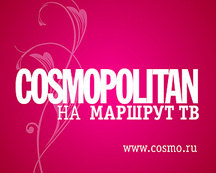 Travelling to work is often a very annoying and tiresome experience. We lose our precious time in endless traffic jams. Listening to music is no more interesting while reading is a bit complicated when you are in public transport.

But now you have an option to learn something new, even if you're on the bus, shuttle bus or trolley bus. Every day, Route TV offers various programs to more than one million passengers in Moscow and other Russian cities.

The magazine Сosmopolitan would like to create its own TV that would be showing programs in public transport. Therefore, Route TV and Cosmopolitan have launched a project especially for those readers who use buses daily.