Esquire for Soccer Fans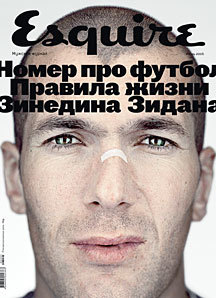 From June 18 to July 9, Esquire magazine and Liga Pap beer restaurant are holding a special campaign coinciding with the World Cup in Germany.

Guests ordering Esquire-designated food or beverages will receive the June soccer issue as a gift. During the campaign, the entire restaurant staff wears special Esquire uniforms and the entrance is decorated with the magazine's logo.