The Summer Issue of Robb Report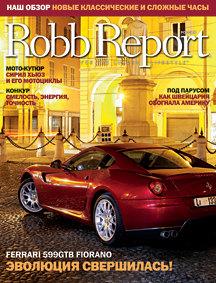 What is a luxury watch - a wealth attribute or the triumph of a human thought embodied in a dodgy mechanism? Most probably, both of them. Traditionally, the double issue of Robb Report (July - August) is devoted to the most interesting watch novelties of Baselworld and SIHH.

In addition, in summer the magazine tells about show-jumping, the world's oldest sail racing American Cup, travel in Africa and even edible algae.