Esquire Russia Turns 2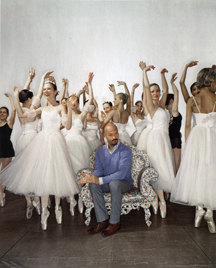 April 2007 saw the 2-year anniversary of Esquire Russia. A massive advertising campaign in support of the anniversary issue is underway in Moscow and the regions.

A 15-second radio clip has been prepared for airplay on the Serebryanny Dozhd, Maximum, Kultura, and Best FM radio stations, and a television commercial will air on NTV+ and theaters in the Formula Kino chain. 6 billboards have been placed in the center of Moscow, and the issue will be advertised in Afisha magazine, as well as in many IM publications.

In addition, Esquire this month is participating in the International Fashion and Style in Photography exhibit organized by the Moscow House of Photography. In special project Manage Your Dream, taking place in Petrovsky Passage, Esquire is displaying a series by Pavel Samokhvalov titled "A Pack of Women," which features film director and actor Fyodor Bondarchuk. The project was announced in the September 2006 issue of Esquire.