Monaco ShowBoats International Rendezvous 2007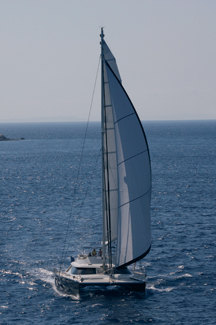 For the last 10 years, the most important representatives of the yachting community have gathered at the Monaco ShowBoats International Rendezvous, a high-society event organized by Robb Report under the patronage of Prince Albert II and the Monaco Yacht Club. The nost notable events of the festival are expected to be:


June 20: A dinner for yacht owners and their guests at the Moncao Yacht Club. An exclusive event for the ShowBoats International Rendezvous.


June 21: The 17th Annual ShowBoats International Awards Ceremony, with prizes being given out to the most luxurious mega-yachts in14 categories. A traditional cocktail for winners will follow the awards ceremony.


June 22: Bal del Mer, a part of the ShowBoats International Rendezvous charity evening, in support of international programs for research in the Mediterranean Sea and the protection of oceans.


June 23: The SeaKeepers Awards ceremony, a 200-guest event, and the Monaco Costume Dinner Dance - the Rendezvous' most spectacular event, with 400 guests.