"Robb Report: On Horses"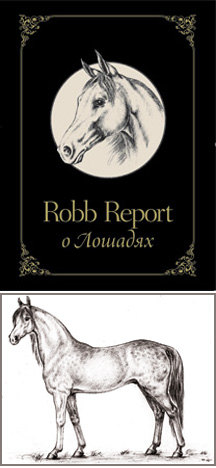 The Russian Federation President's Cup for thoroughbreds will take place on June 30 in Rostov-on-Don. Robb Report will, for the third year in a row, act as an official partner to this event, which will be attended by dignitaries from throughout Russian and the CIS and plays a key role in the development of racing in the country.

The magazine will release a series of articles titled "Robb Report: On Horses", which will also be distributed at the Dewar's Russian Polo Cup 2007, a polo tournament taking place on June 8 in Moscow and that is expected to gather high-ranking government figures, business and representatives of the artistic elite.