Esquire Took Part in Non/fiction Exhibition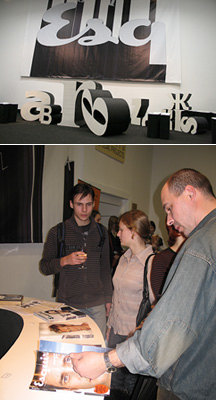 Esquire magazine participated in the 9th International Exhibition of Intellectual Literature, Non/fiction, which took place in the central House of Art from 28 November - 2 December 2007.

The Esquire creative team, together with art directors Maxim Nikanorov and Dmitry Barbanel, prepared a special project called "Esquire Room," or "Room With Letters." Popular illustrator Timur Shabaev, who regularly works with Esquire, also contributed to the project.

It was the first time that visitors to the exhibition were able to buy not only a fresh issue of Esquire, but back issues, as well. Additionally, visitors were able to subscribe to the magazine and get a special Esquire T-shirt as a gift.

This year Non/fiction presented 265 participants from 19 countries of the world. The main subject of the exhibition was childhood and literature for children. More than 30,000 people came to the event.