Vacations With Good Housekeeping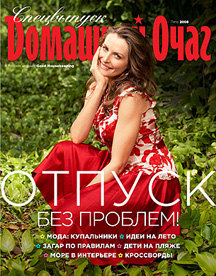 From June 10, passengers flying abroad with Siberia Airlines will receive a brand-new supplement of Good Housekeeping called Vacations Without Problems as a gift.

The supplement is useful for those who are going on vacation. It contains information on how to make the holidays interesting, unforgettable and healthy. The magazine-s 96 pages offer useful advice for the whole family: how to tan safely, buy swimsuits that fit, have fun with your kids on the beach, relieve stress and much more. There are also crosswords, psychological tests and interesting stories.