Grazia Showed Best Covers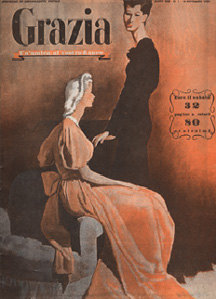 An exhibition of Grazia magazine covers took place on June 11 at the cozy Martini-terrace of the Kinotavr film festival in Sochi. The visitors could have a look at the first Italian cover of Grazia, dated 1938, as well as see the magazine covers of the 50s, 60s and 70s. And, of course, there was the first Russian cover with a beautiful model pictured against a stormy Paris sky.

All the covers are genuine masterpieces which give viewers a feeling of nostalgia. Guests who visited the terrace could also taste Grazia cocktails with Martin and receive the latest issues of the magazine as presents.