Independent Media Honored for Contribution to Development of Advertising Market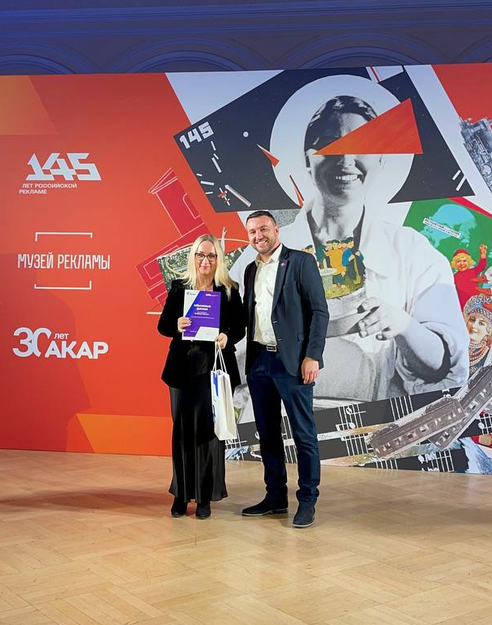 Independent Media CEO Natalia Vesnina and Corporate Marketing Director Olga Bobrova received awards for their contribution to the development of the advertising market. The event - part of the grand opening of the 145 Years of Advertising: Cultural Heritage exhibition held at the GUM on November 13 - kicked off Russian Advertising Week, that also honored the academicians of the Russian Academy of Advertising (RAR) on the same day.
AKAR and the Museum of Advertising NGO organized the project.
Independent Media on Telegram: be the first to know