Men Today in the Fall: Rock 'n' Roller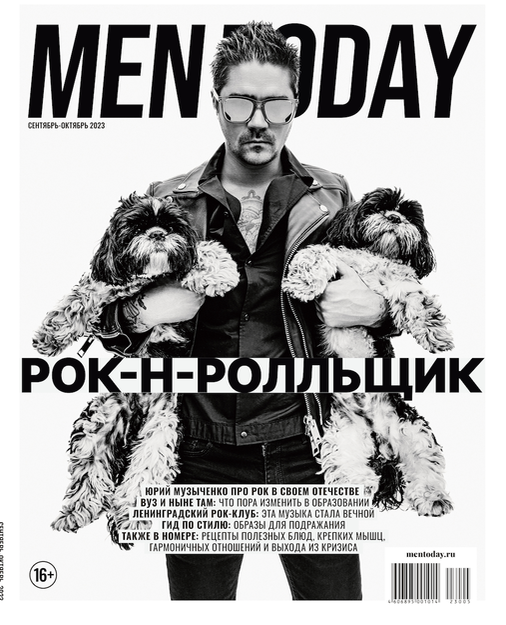 The cover features The Hatters leader, Yury Muzychenko, who talks about rock – on stage and in life.
In this issue:
The Leningrad Rock Club: the history of Russian rock 'n' roll.
Comedians Viktoria Skladchikova and Anton Shastun reflect on what is happening to humor.
Progress report: the Chinese auto industry and Russian motorsport.
It would have been nice: what an ideal school should be like.
I want and love: the link between base desires and lofty relationships.
Style guide: actor Eldar Kalimulin as a role model.
Independent Media on Telegram: be the first to know