How Street Sports Change Cities and Citizens – a Men Today Public Talk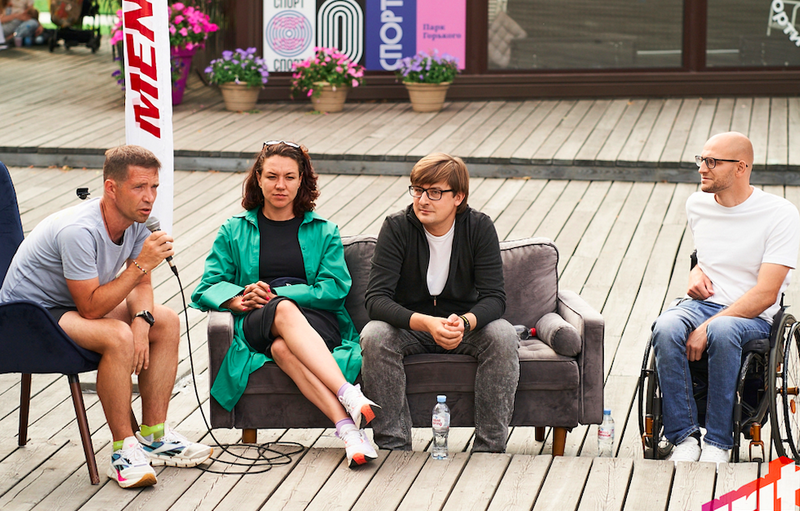 Men Today teamed up with the Gorky Park Sports Club to hold a public talk titled Sports Communities in Gorky Park – No Time for Stereotypes. The talk was held as part of the SPIRIT. FITNESS PICNIC festival at MUZEON Park.
Men Today Editor-in-Chief Anton Ivanov and Fitness Director Dmitry Putylin acted as moderators and speakers. They spoke with participants about how sports on the streets and in parks change not only people, but also the whole city, creating communities within the larger community. They also discussed group exercise, the main trends in amateur sports, and how sports enable you to discover something new in life and in yourself.
Discussion participants included Dmitry Cheshev, para-athlete and ambassador of the More Than You Can foundation for the development of inclusive sports; Olga Vorobieva, director and producer of sports projects at Gorky Park; Anna Ankudinova, yoga teacher and curator of health & wellness projects; and Grigory Lenin and Alexei Bordakov, founders and running coaches of the Gorky Park Sports Club.
Independent Media on Telegram: be the first to know