Mini-vacation by The VOICE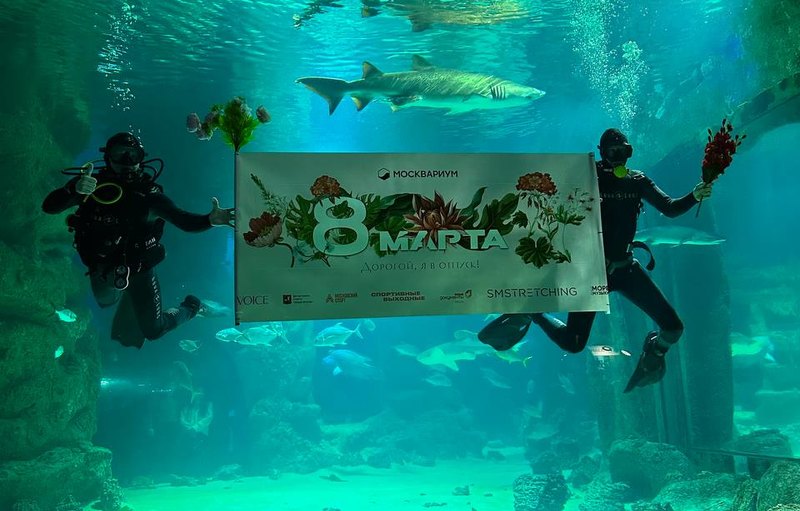 The Darling, I'm on Vacation event kicked off with a ballet class set against the backdrop of an aquarium full of sea creatures. Afterward, guests could take photos in the flower zone, enjoy an express makeup application, take part in workshops and chill in the Relax Zone.
The event included several public talks: Tatiana Maximova, Editor-in-Chief of The VOICE Shopping – the first issue of which will come out in May – spoke about trendy looks for 2023; Anastasia Chirchenko, creator of the RAKAMAKAFIT women's club and brand, explained how sports affect women's energy and health; Mila Klimenko, founder of the Nikk Mole brand, spoke about leading trends in makeup; and Olga Vokhmyanina, face fitness trainer, shared the secrets of maintaining beauty and youth.
Independent Media on Telegram: be the first to know