Fall Release of Men Today Makes First Use of AR Technology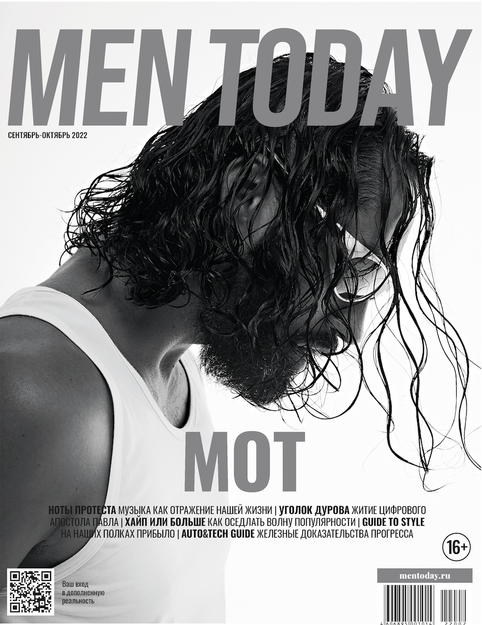 Is there anything left in this world that is calm and comforting? For the new issue of Men Today, the editors searched for just such stories. Based on the example of the music industry that has passed through a host of wars and crises, we can be certain that even the most turbulent storm ultimately gives way to calm. The popular singer Mot, who appears on the cover, spoke about music as a reflection of our reality, his decision to leave Black Star and an extravagant concert tour in Russia.
This issue makes its premiere use of AR technology: by scanning the QR code on the cover, readers can view exclusive footage of the singer in augmented reality.
An article about the life of Pavel Durov proves that having faith in unreachable dreams makes it possible to create projects that grow and develop, even in troubled times like these. A photographic tour of abandoned castles and mansions shows how past upheavals have influenced people's lives, and a story on the downside of environmental initiatives will leave you convinced that not everything is the way it first appears to be.
The issue includes interviews with Timur Batrutdinov and Alexey Shcherbakov, the Ironman world champion and undisputed quadcross champion of Russia. Readers will also find technique and style guides, and much more.
Independent Media on Telegram: be the first to know