Natalia Vesnina Took Grand Prize of Media Manager in Russia – 2022 Award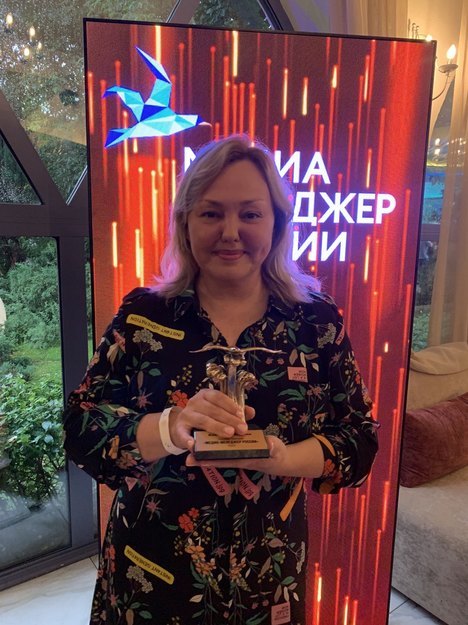 The awards ceremony for the 22nd Annual Media Manager of Russia honor – one of the most prestigious awards in the industry – was held on July 7.
Independent Media CEO Natalia Vesnina received the award's Grand Prix for the successful localization of the IM holding's business and the continuation of full-fledged activities in the market.
Since 2001, the Media Manager of Russia Award has been presented to top media, advertising, and PR industry managers for professionalism and the most significant achievements in the media business.
Independent Media on Telegram: be the first to know