Independent Media Held Its Traditional Digital Breakfast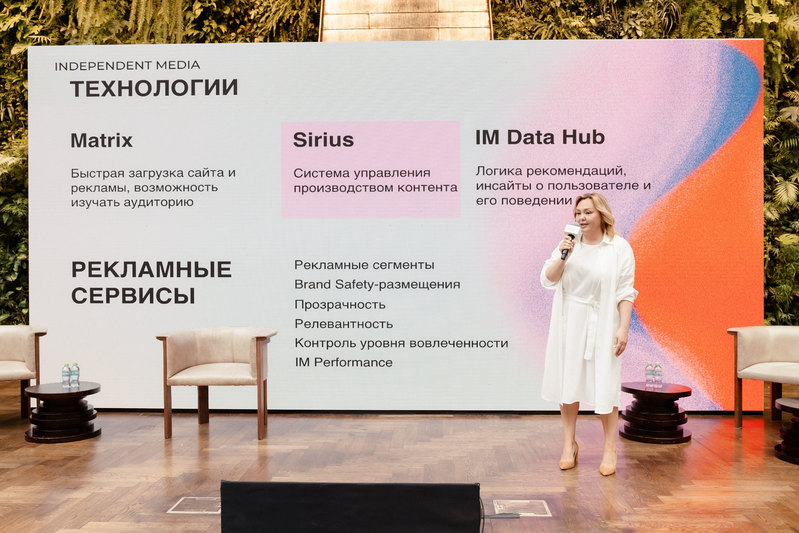 Выступление генерального директора Independent Media Натальи Весниной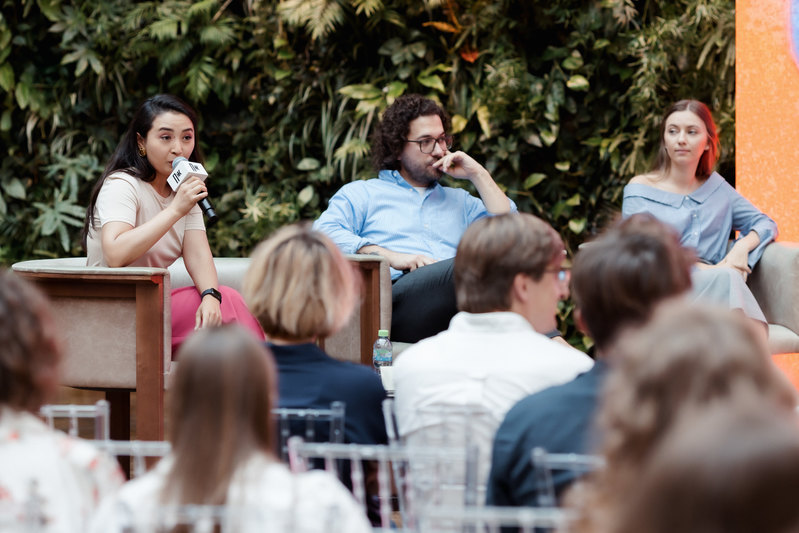 Public-talk с главными редакторами брендов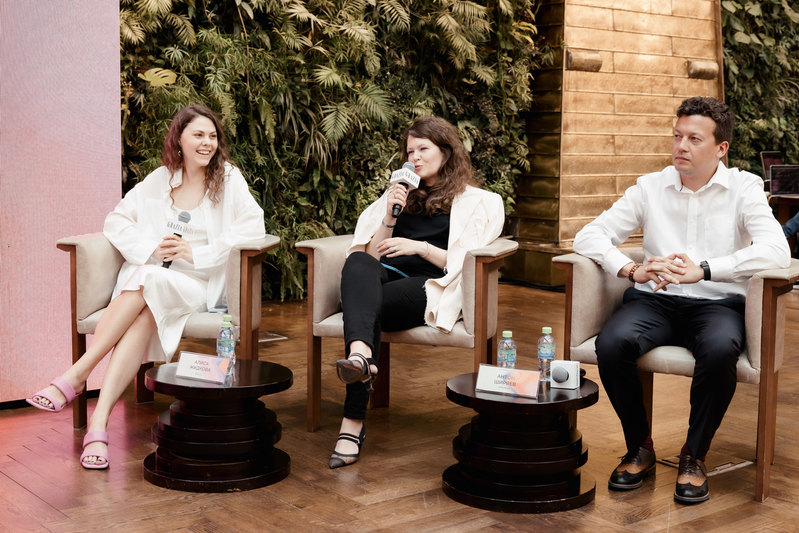 Public-talk с главными редакторами брендов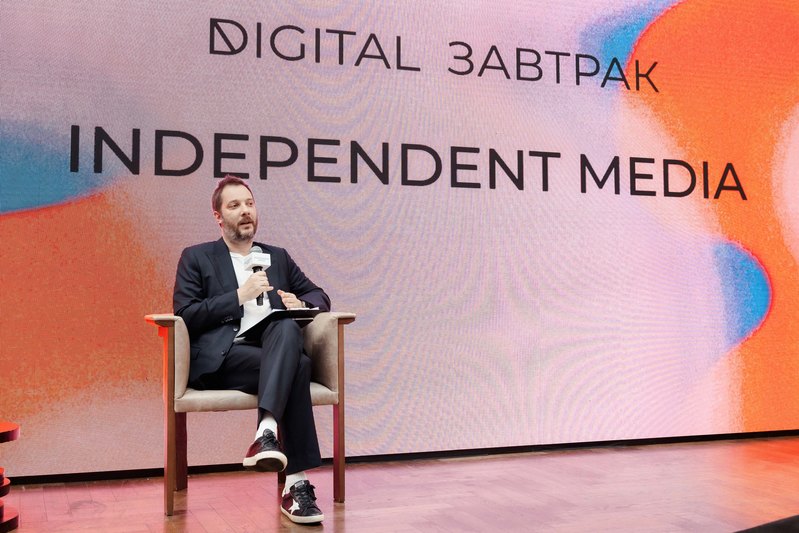 Модератор public-talk с главными редакторами брендов писатель, сценарист Александр Цыпкин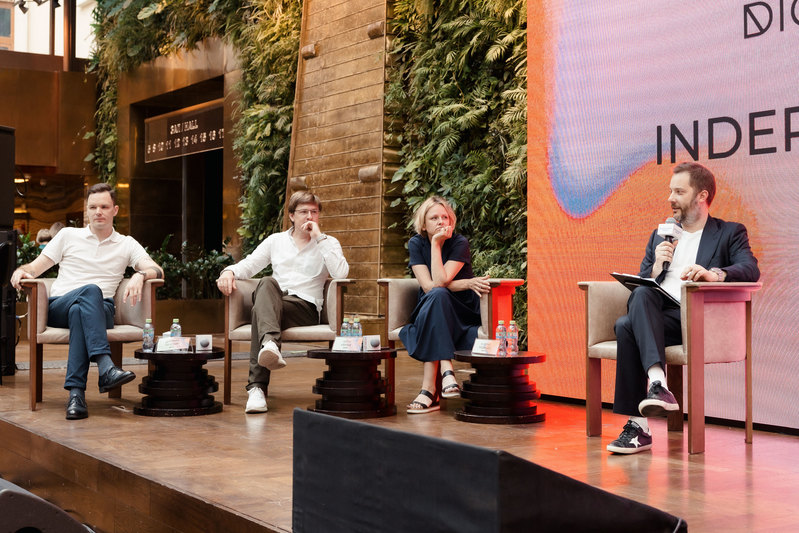 Public-talk с главными редакторами брендов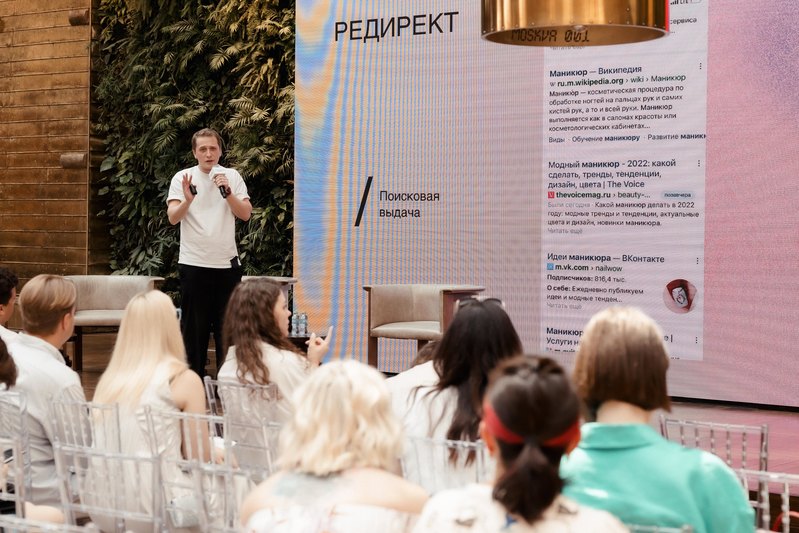 Директор по диджитальной контент-стратегии Independent Media Андрей Ходорченков с презентацией «Контентная стратегия в эпоху перемен»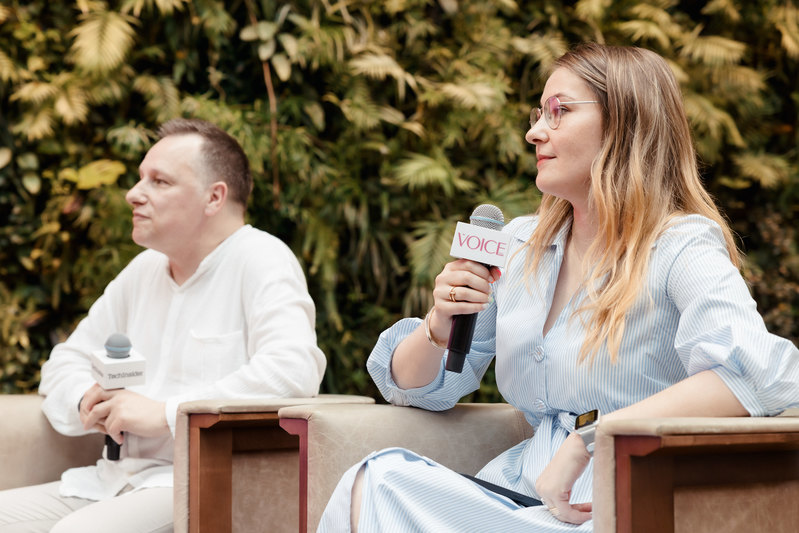 Public-talk с главными редакторами брендов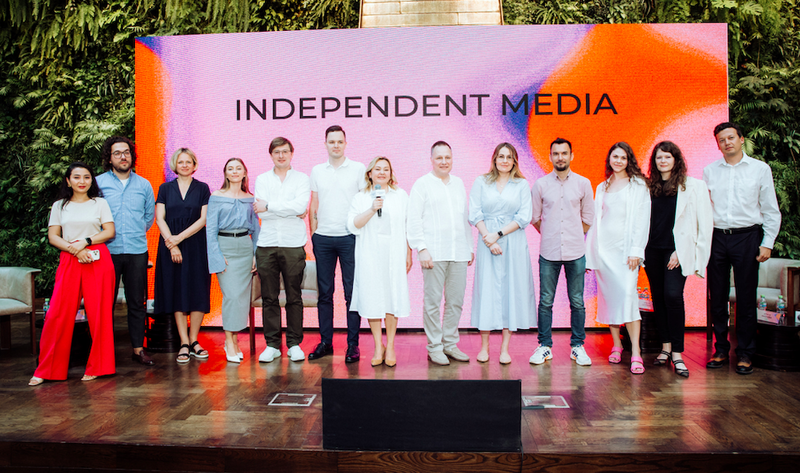 Команда Independent Media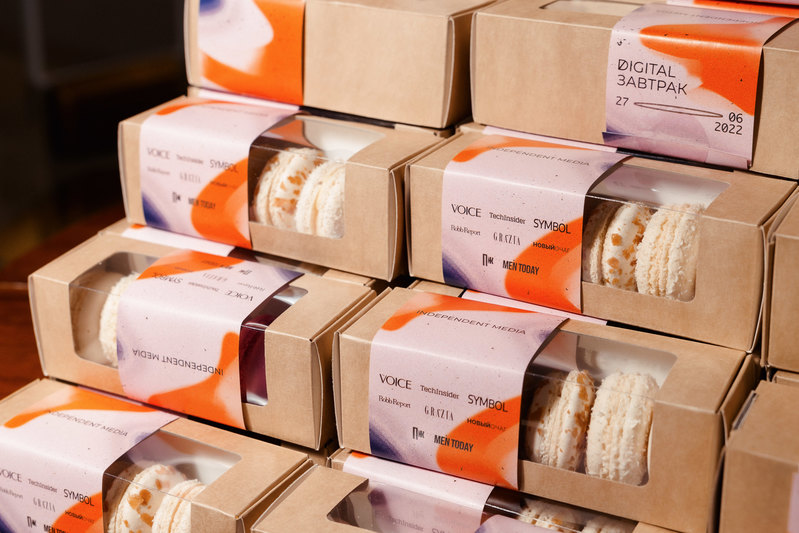 Сладкие сувениры гостям мероприятия предоставил давний партнер медиахолдинга кондитерская-кулинария «Брусника»
On June 27, the Moscow Cinema hosted Independent Media's annual Digital Breakfast, called We Don't Serve Breakfast. The event was organized for IM clients and business partners to present the initial results of its business localization and the media holding's technological developments and content strategy, as well as to answer all questions related to the latest changes in the company's activities.
Natalia Vesnina delivered the opening remarks. She emphasized that the media holding was one of the first on the market to localize its business and preserve media assets. It can now be said that the company has emerged from a very difficult stage of rebranding and redirecting traffic with almost no losses. Moreover, thanks to innovative technical solutions, Independent Media already offers unique services to advertisers. By the end of the year, the media holding will release approximately 5,000 individual videos, 300,000 pieces of digital content, and at least 26 print issues.
Independent Media Managing Shareholder Marina Zhigalova greeted the guests and stressed that IM is now a completely Russian business with unique media brands, leads the country's media market in terms of audience coverage and content quality, and will continue to keep the bar high.
This was followed by two public talks moderated by chief editors of the brands – writer and screenwriter Alexander Tsypkin and VOICE PR Director Nikita Martynov – as well as a presentation entitled Content and Strategy in an Era of Change by IM Director of Digital Strategy Andrey Khodorchenkov.
The Digital Breakfast ended with a pre-premiere screening of the film Official Competition starring Penelope Cruz and Antonio Banderas.
More than 500 people from the largest advertisers – leading advertising and digital agencies – attended the event.
Brusnika, a confectionery shop and long-time business partner of the media holding, provided the guests with delicious sweets as souvenirs.
Independent Media on Telegram: be the first to know