Men's Health in April: Top Fitness Trends of 2022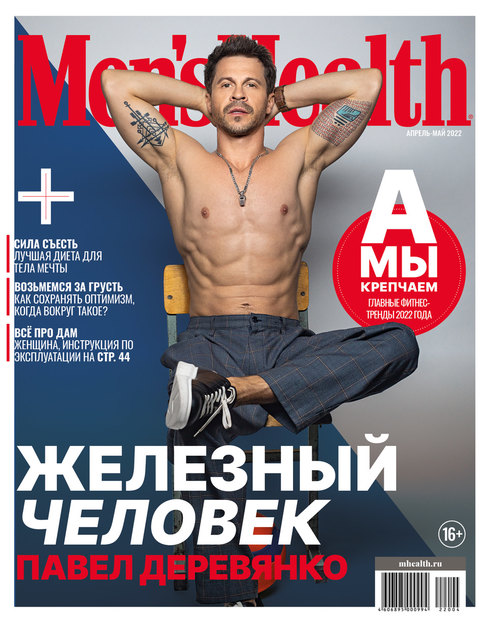 In the new issue of Men's Health magazine, the editors team up with experts to find out how the fitness industry is changing and how we can obtain the best results in the future: from gadgets for sleep and ultra-accurate fitness trackers to additives that can substitute for food and «smart» workout clothes. The issue features actor Pavel Derevyanko. In an interview, he shares how uncertainty can drive progress, the secret for overcoming a crisis and how a phrase on a T-shirt became his motto in life.
Also in this issue:
The power to eat: the best diet for a dream body.
Taking on sorrow: how to remain optimistic during trying times.
Visualize it: how thoughts of success make us winners.
Dali's in fashion: how 2022 has changed our wardrobes.
Check and mate: the rules of life according to the great Shaquille O'Neal.
Independent Media on Telegram: be the first to know.