Popular Mechanics in April: Special Anniversary Issue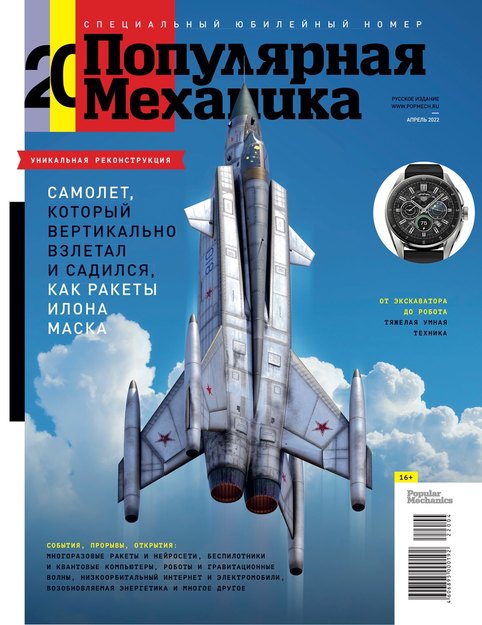 In honor of the 20th anniversary of Popular Mechanics in Russia, the editors have compiled the 20 main trends of the year. Driverless vehicles, gravitational waves, the pandemic and AI: how the world has changed even as we wrote about it.
Also in this issue:
Going to Ganymede. Preparing a new probe that will launch in 2023 and sail to the Jupiter system.
The Komsomol Flyer: plans for an aircraft created back in the 1960s by individual employees of the Sukhoi Design Bureau.
A car for the metaverse.
Threat from the underground: the Russian army is equipped with a unique remote minelaying system that uses advanced engineering.
Independent Media on Telegram: be the first to know.