Cosmopolitan Beauty in Winter: Contact!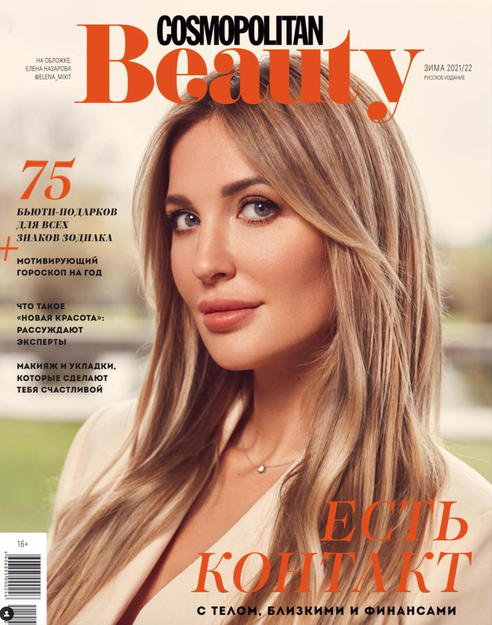 The concept of the new Cosmopolitan Beauty is that winter is a holiday every day, and not just from December 31 to January 1! Inside, 75 beauty ideas – gifts, the latest trends of the season and loads of expert health and beauty info. According to tradition, the magazine has two covers with a different woman featured on each: on one, Mixit brand co-owner and businesswoman Elena Nazarova, and on the other, body therapist Anna Protasova.
Also in this issue:
Expert opinions on the «new beauty».
A collection of gifts for each zodiac sign.
An analysis of makeup for generations X, Y and Z.
Which is better – machine-based procedures or injections?
Independent Media on Telegram: be the first to know.