Cosmopolitan in December: Everything Will Come True!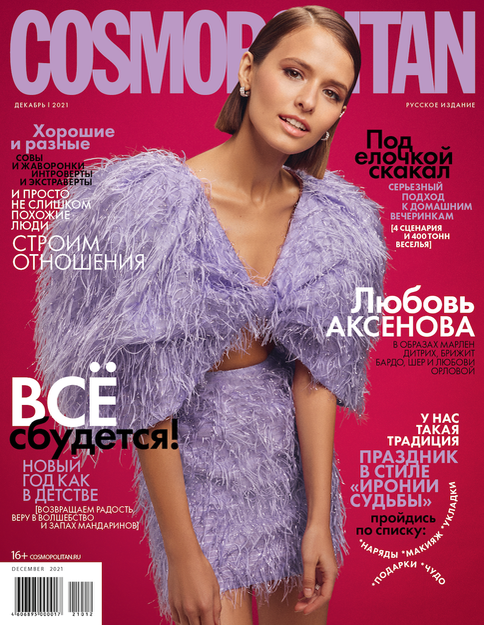 Are you dreaming of having a holiday like you did as a child – one that is magical, relaxed, joyful, and filled with the smell of tangerines and pine needles? The editors tell you how! They also offer ideas for holiday parties that everyone will enjoy, gift ideas for absolutely everyone and classic holiday recipes that our mothers and grandmothers used to make.
Also in this issue:
Outfits that will wow them.
Holiday make-up tips from top professionals.
How to build a harmonious relationship even if you are both completely different.
Men's and women's main fears in bed and ways to cope with them.
Beauty tips from Soviet magazines: which ones still work today?
Independent Media in Telegram: all the media news in one place. Join us!

​