Men's Health Winter Special: Sport + Passion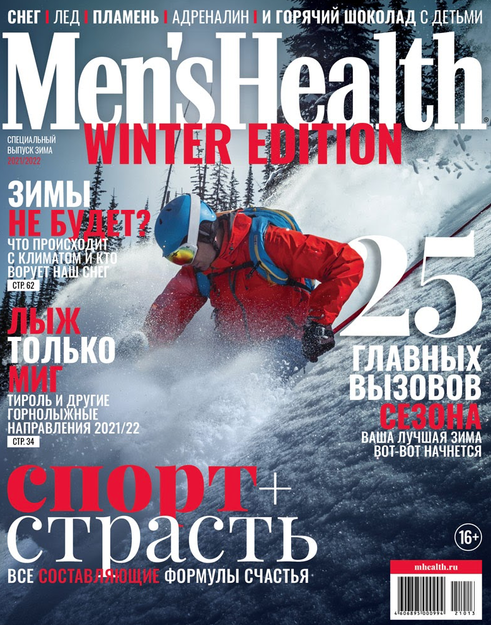 The Men's Health Winter Edition is for those who want to make the 2021/22 winter one of the best of their lives.
In this issue:
A guide to winter vacations in the pandemic era.
Reports from the North Pole and the summit of Everest.
Research on how warming will influence the future of winter sports.
The best places for freeriding,the ups and downs of working out in the cold, tips from athletes and travelers and much more.
To support the release of the Men's Health Winter Edition, multiple ads will run on the MAXIMUM and DFM radio stations, and on social networks.
Independent Media in Telegram: all the media news in one place. Join us!