Cosmopolitan in October: Major Fashion Issue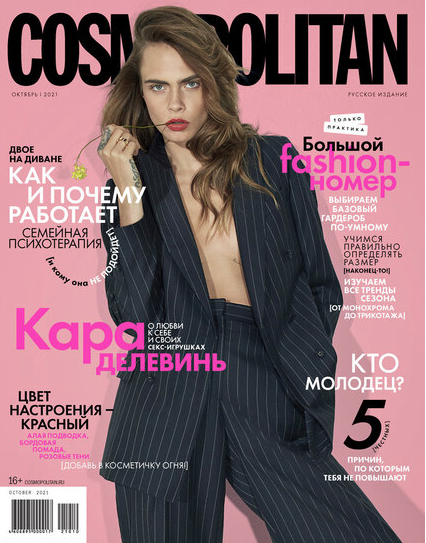 Fashion is the main theme of the October issue of Cosmopolitan. Inside, readers will find answers to all their fashion questions – from the rules of selecting a basic wardrobe to the finer points of supertrends. Supermodel Cara Delevingne graces the cover.
Also in this issue:
How and why family therapy works.
Who's great? Why you don't get promoted.
How to wear monochrome: six different looks.
Makeup in shades of red: doing it right.
What to do if you're allergic to animals?
Independent Media in Telegram: all the media news in one place. Join us!