Men's Health Launched «The Speed of Sound» Podcast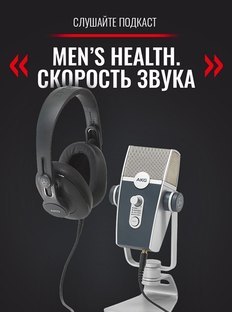 Men's Health has launched its «Speed of Sound» podcast devoted to the world of sounds and the secrets behind the success of audio bloggers.
In the first episode, editor-in-chief Anton Ivanov spoke with music journalist and «Noise and Verve» podcast creator Lev Gankin about the history of musical sound recording.
The podcast was recorded with the cooperation of the AKG brand, experts in the field of sound and audio technologies.
Independent Media in Telegram: all the media news in one place. Join us!