Cosmopolitan Beauty this Fall: Set Goals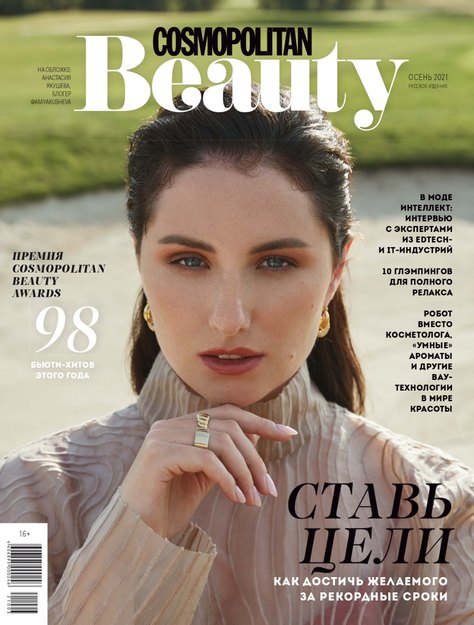 With 98 beauty hits of the year and loads of interesting and useful articles, the fall issue of Cosmopolitan Beauty helps readers maintain their beautiful looks and remain upbeat regardless of the weather outside. This issue has two covers featuring different women: on one, Anastasia Yakusheva, creator of courses for scaling up a business and mastering the art of working remotely; on the other, Nelly Armani – producer, blogger and creator of the Manifest project.
Also in this issue:
Experts weigh in on new beauty industry technologies.
Simple and effective methods of meditation.
Results of the 2021 Cosmopolitan Beauty Awards.
A colorist offers tips on colors for the home.
Top 10 glamping sites in Russia.
The best procedures for hair and body.
The issue is already on sale.
Independent Media in Telegram: all the media news in one place. Join us!