Natalia Vesnina Spoke at National Advertising Forum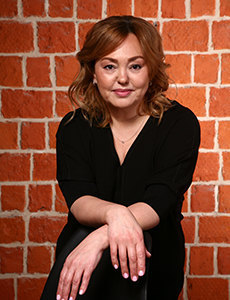 The National Advertising Forum (NAF) was held in Moscow on September 23-24 with the support of Independent Media. The NAF'5 is one of the largest industry offline events at which advertising market players discuss current industry trends.
On the first day of the Forum, September 23, Independent Media CEO Natalia Vesnina took part in the session Media Transformation: New Business Models and Formats for Interaction. Participants discussed how to best use media expertise in creating and distributing content, today's best practices, how to maximize the effectiveness of three-party interaction and how it can affect the business models of all advertising market participants. X5 Group Public Relations Head Denis Kuznetsov and RBC Marketing Director and Trends project director Andrey Sikorsky joined Ms. Vesnina in the discussion. RBC Deputy CEO Igor Trosnikov moderated the panel.
You can learn more about the NAF here.
Independent Media in Telegram: all the media news in one place. Join us!